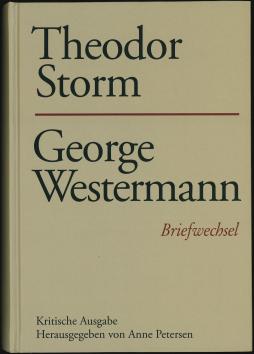 Description

Berlin, Erich Schmidt Verlag, 2019 224x115 mm. LXXII, 737 pp. and 4 colored plates. Hardcover.

language

German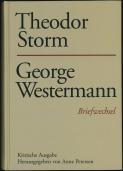 Theodor Storm - George Westermann Briefwechsel.
Kritische Ausgabe
Anne Petersen, ed.
The true richness of the correspondence between Theodor Storm and the Braunschweig publisher George Westermann could only be guessed at until now. With this volume, all surviving documents of this correspondence, which lasted almost a quarter of a century, are now presented for the first time in a critical and extensively annotated edition.
By taking over the complete edition of Storm's writings, Westermann brought together the Husum poet's work, which had previously been scattered among various publishers. This poet-publisher correspondence therefore concentrates central aspects of literary studies and media history that are interesting for an in-depth examination of Storm and at the same time also reflect the mechanisms of the literary market in the Empire. Although there were repeated disputes about the discrepancy between the artistic value of a literary text and the reality of the highly competitive magazine or book market, the correspondents always found their way to a dialogue. Thus, they left behind a rich material that contributes to a balanced assessment of the poet-publisher relationship.