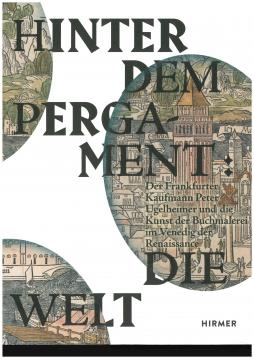 Description

Frankfurt, Hirmer, 2018 280x210 mm. 271 pp. 170 col. ill. Hardcover.

language

German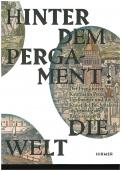 Hinter dem Pergament: Die Welt.
Der Frankfurter Kaufmann Peter Ugelheimer und die Kunst der Buchmalerei im Venedig der Renaissance
Christoph Winterer, ed.
The Frankfurt merchant and publisher Peter Ugelheimer (c. 1445-1488) was one of the first to fully recognize the potential of the new technology of letterpress printing. With his wife, he moved from late medieval Frankfurt to Renaissance Venice, where he became a key figure in the fledgling book industry and took in prominent travellers from all over Europe. While Ugelheimer built up a distribution network throughout Italy, his business partner N. Jenson created typefaces of incomparable elegance and printed large editions. This volume provides an insight into the emergence of the book trade and publishing industry and the beginnings of modern typeface design. At the same time, it presents what is probably the most beautiful collection of incunabula of the Renaissance, the hand-illuminated books from Ugelheimer's private collection. The volume contains contributions by U. Bauer-Eberhardt, T. Daniels, L. Hellinga, A. Lermer, M. Matthäus, A. Nuovo, B. Pfotenhauer, Chr. Richter, M. Rothmann, M. Vickers, and Chr. Winterer.