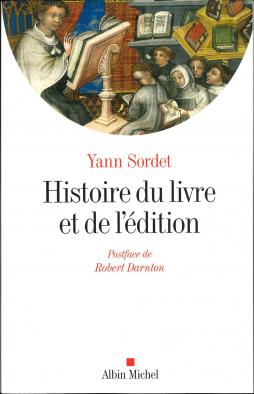 Description

Paris, Albin Michel, 2021 239x153 mm. 798 pp. and 16 leaves of colored plates. Wrappers. Language:.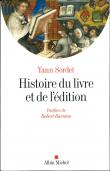 Histoire du livre et de l'édition. Postface de Robert Darnton
Yann Sordet
From the invention of writing to the digital revolution, Yann Sordet's ambitious synthesis, richly documented and illustrated, traces the major stages and revolutions in the history of the book, through its production, economy, circulation and regulation, as well as its uses, forms and major changes - the expansion of the codex at the beginning of the Christian era, the development of typography in Europe in the 15th century, the invention of periodicals at the beginning of the 17th century, the involvement of bookshops in the consumer society and the globalization of the publishing market since the 19th century, the dematerialization of processes in the 20th century, etc. This wide-ranging study covers the whole of written production, while examining a fundamental ambiguity: at once a manufactured object and a commercial product, the book is also a symbolic good, a work of strong identity value. Finally, it pays close attention to the diversity and interactions of the actors in this general history of books and publishing: authors, legislators, copyists, illuminators and engravers, printers and publishers, as well as readers, collectors and librarians.