News & Updates
The ILAB Presidents' Meeting 2023: Insights and Updates from the rare book trade around the world (Part 2 of 2)
Every year, national association presidents report on their countries and markets to their international colleagues. Some insights are shared here.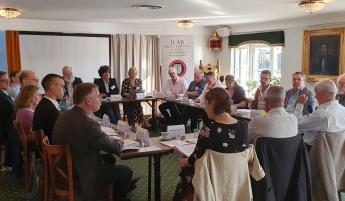 ILAB Presidents Meetings are key meetings where the presidents of ILAB's member associations, the national antiquarian book associations gather to share insights and progress in the rare book trade. Each year the meeting provides a comprehensive overview of developments, initiatives and challenges from different countries. This year we provide a summary of the reports presented by the national association presidents, a glimpse into the multifaceted landscape of initiatives and challenges within the trade.

The Australian and New Zealand Association of Antiquarian Booksellers (ANZAAB)
The ANZAAB president Dawn Albinger (not present but represented by Douglas Stewart) reported on actively fostering relationships with the Australia and New Zealand Rare Book School. This engagement includes sponsoring a participant. Additionally, the Australian and New Zealand Association of Antiquarian Booksellers (ANZAAB) proudly announced to host the 2025 Presidents' Meeting in Melbourne and welcomed its colleagues to travel Down Under.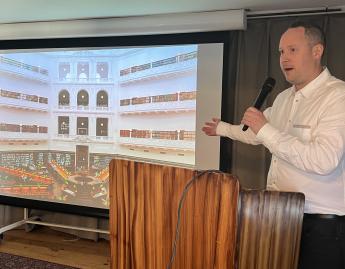 Den Danske Antikvarboghandlerforening (ABF)
ABF has for many years collaborated with the Norwegian and Swedish associations to enhance and maintain antikvariat.net, the primary sales platform for Scandinvian booksellers.
The ABF board has recently initiated a mentoring progamme to train aspiring booksellers, who are not a member of ABF (and therefore ILAB) yet, ensuring their qualifications for association membership.

Verband Deutscher Antiquare e.V. (VDA)
The VDA is committed to educational programs like the "Seminar für Antiquare" and has hosted specialized lectures to promote educational aspects within the trade at its recent Stuttgart Rare Book Fair. A trend to continue.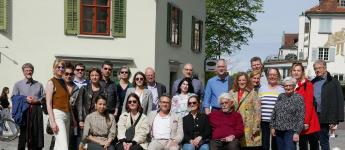 Nederlandsche Vereeniging van Antiquaren (NVvA)
In October 2023, NVvA, moved its annual fair to a new, hopefully more attractive location.
The NVvA Committee has also launched a Young Book Collector Award in collaboration with the Rijksmuseum. And not to forget, the Dutch antiquarian booksellers are already busy organising the 2024 ILAB Congress in Amsterdam. Registrations are open now: https://ilab2024.com/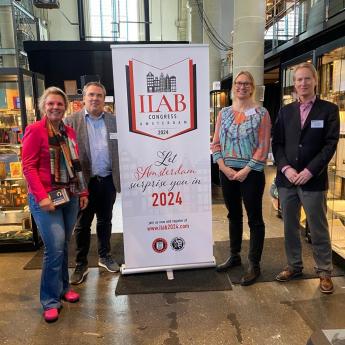 Antiquarian Booksellers' Association of Canada / Association de la Librairie Ancienne du Canada (ABAC/ALAC)
Very interesting to notice is also ABAC's partnership with the University of Toronto Rare Book Programme, working in conjunction with the Thomas Fisher Rare Book Library.

Verband der Antiquare Österreichs (VDAÖ)
VDAÖ reports of challenges due to a new packaging law that significantly impacts Austrian dealers.
Syndicat National de la Librairie Ancienne et Moderne (SLAM)
SLAM now organises various visits and tours for members throughout the year as an additional benefit of membership. The association has moved some board meetings out of Paris to the provinces to meet more non-Parisian booksellers.
The Paris book fair will be moved to a new location and will take place in June 2024: Carreau du Temple from 14 - 16 June 2024: LINK TO NEW VENUE
A new entity has been created: The Friends of Written and Graphic Heritage "Amis du Patrimoine Écrit et Graphique" to raise funds for activities to promote rare books to the general public.
Another exciting development from France: A SLAM Rare Book School will be launched in 2024, similar to the York and CABS Minnesota Antiquarian Book Seminars. More information will be released soon.
SLAM has developed links with OCBC, the French Office for the Fight against Trafficking of Cultural Goods and will build a partnership with several meetings in the coming year.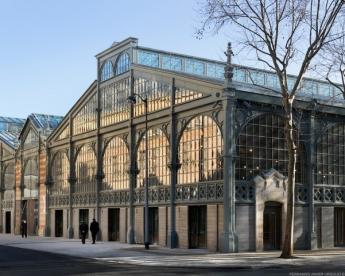 Antiquarian Booksellers' Association (ABA)
Membership of the ABA has increased with the introduction of a new category of membership, "Associate Members", who can exhibit at ABA book fairs and become a member of the ABA and its activities (not yet affiliated to ILAB).
The ABA recently launched a "Friends Programme", open to individuals interested in the trade. Friends will receive free tickets to fairs and events and advance notices from the ABA.
Attendance of the London fair FIRSTS, which moved some years ago to the Saatchi Gallery, a central and very popular venue and a significantly increased marketing spend, resulted in increased visitor numbers by 31% in 2023.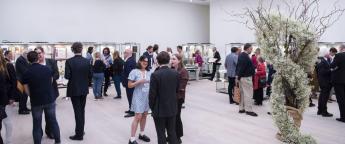 Vereinigung der Buchantiquare und Kupferstichhändler in der Schweiz /Syndicat de la Librairie et du Commerce de lEstampe en Suisse (VEBUKU/SLACES)
The Swiss association reports that it has now replaced its printed catalogue for the Zurich Fair by an online platform.
The Zurich fair is now now officially supported by the Swiss Bibliophiles Association, a succesful collaboration.
Associazione Librai Antiquari d'Italia (ALAI)

ALAI launched an attractive new fair in Venice in February 2023, all stands were out, the excellent location and increased promotions resulted in very good visitor numbers. Further fairs are run and organised by ALAI, such as the Milan Antiquarian Book Fair and a joint stand at the modern book fair in Turin.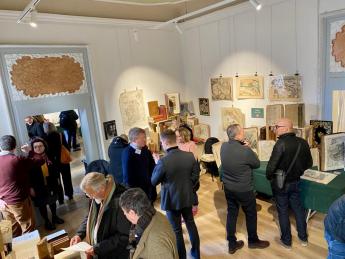 Antiquarian Booksellers' Association of America (ABAA)
The ABAA reports a 20% increase in visitor numbers at its recent New York Book Fair, in particular Opening Night was very well attended. Rising cost of fairs continue to be a major concern, the ABAA has therefore cancelled contracts with 3rd party promoters (except for the NY Book Fair) and moved these positions in-house.
The ABAA plans some smaller, regional fairs in areas other than the coasts and is currently discussing opening fairs to affiliated trades such as bookbinders, book artists, etc.
The ABAA has an active Gender Equity Initiative, ABAA President Sheryl Jaeger gave a most interest report on the initiative's activities.
Svenska Antikvariatföreningen (SVAF)
The Swedish associations has removed the word "Antiquarian" from its fair, now simply called "Stockholms Bokmässa", focussing on the printed book.
Every year, it sponsors a young Swedish bookseller to attend the York Antiquarian Book Seminar.

This is only a brief summary of the reports given in Stockholm but it demonstrates the ongoing activity and dynamic landscape of our international trade. Book fairs play a major role for many associations and are an indicator of a national trade's situation.
All presidents and members of their respective national committees are fulfilling their roles in a voluntary capacity and contribute largely to the greater good of our international rare bookselling community. The exchange of information and collaboration between national associations at the annual President's Meeting contributes significantly to the progress and development of the rare books community globally.
The next ILAB Presidents' Meeting will take place in Amsterdam on 14 October 2024.