News & Updates
ILAB announces scholarship for YABS 2022 - Apply until 15th July!
ILAB is pleased to offer an annual scholarship for the York Antiquarian Book Seminar (YABS).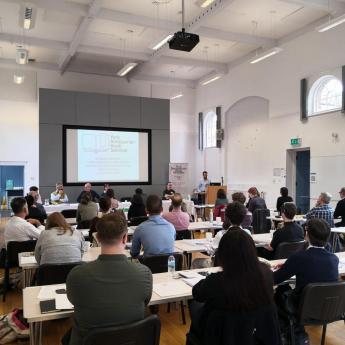 The scholarship will cover the full YABS tuition fee for the 4-day seminar.
It further includes a reimbursement of 75% of the travel costs and accommodation, capped at GBP700.
YABS, coordinated by the Antiquarian Booksellers' Association ABA (UK), offers an opportunity for leading booksellers and librarians to share their expertise and experience with would-be and fledgling booksellers, librarians and collectors in a comprehensive survey of the second-hand, antiquarian and rare book markets. Basic procedures and problems are discussed both formally and informally through a series of lectures, discussions, and practical hands-on workshops with emphasis on cataloguing, pricing and bookselling in the wake of the pandemic. The seminar is designed for people of all levels of expertise, from beginners to those with years of experience who want to hone their skills in this rapidly changing field.
Who can apply and how?
Applicants must envisage a full-time career as an antiquarian bookseller but do not have to be a member of an ILAB-affiliated trade association.
Applicants shall send a motivation letter (no longer than two pages) explaining how they would benefit from attending the seminar.
Candidates must reside outside of the UK.
Key dates: Applications must be received by the ILAB Secretariat no later than 15 July 2022.
The successful candidate will be chosen by the ILAB committee and will be informed 29 July 2022.
The 2022 seminar will take place from 31 October - 3 November 2022.
Contact:
Angelika Elstner, ILAB Secretary: secretariat@ilab.org
Riley Grant, ABA Secretary & YABS Coordinator: secretary@aba.org.uk
(Image above, courtesy of YABS)