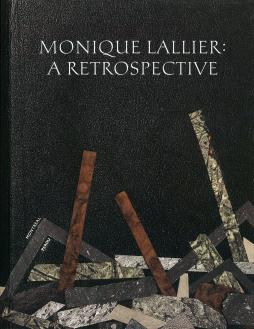 Description

New Castle, DE and Greensboro, NC: Oak Knoll Press and Guilford College Art Gallery, 2018 280x215 mm. 117 pp. Ill. Paperback.

language

English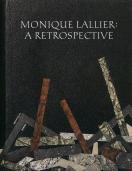 Monique Lallier:
A Retrospective
Monique Lallier
Catalogue for an exhibition at the Guilford College Art Gallery in Greensboro, NC from October 29, 2018 to January 6, 2019, covering 46 years of fine bindings created by Monique Lallier. The exhibition draws from private lenders and institutional collections. With appreciations by Theresa Hammond, Ara Serjoie, Peter Geraty, and Karen Hanmer, and an essay by Lallier herself.
Monique Lallier is known for her creative and thoughtful approaches to the subjects of her binding projects. Her use of unusual materials such as eggshells, pewter, colorful wires, agates, lizard and snake skin -- even her own hair -- and innovative techniques including cutouts, reveals, pop-ups, and moveable parts make her bindings both distinctive and dynamic. Her binding of My Antonia by Willa Cather won a Best Binding award in an international exhibition at the Chicago Public Library in 2006. Her 2016 binding of Pantagruel was awarded a Silver Prize at the International Competition of Designer Bookbinders. Lallier supplies entertaining descriptions of the bindings from the maker's perspective, telling brief stories of projects and processes. Each binding is illustrated with expert color photographs, often from several angles and in various states of openness and closure. The variety of design, material, and technique make for a surprise on every page and an extraordinary collective impression.