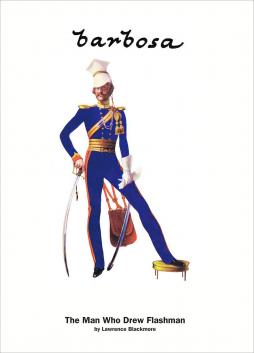 Description

The Book Palace, 2017 Size: 296x220 mm. Hardcover with dust jacket. 351 pages, with b/n and color illustrations.

language

English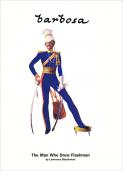 Barbosa. The man who drew Flashman
Blackmore, Lawrence – Barbosa, Arthur Ernest
A richly illustrated biography of Arthur Barbosa, the artist who, in over sixty years, provided cover illustrations for some of the most famous authors of twentieth-century fiction, including Georgette Heyer, Doris Leslie, C. S. Forester, Patrick O'Brian, Joanna Trollope, Graham Greene, Sax Rohmer, Jules Verne, Anthony Powell, Lytton Strachey and, of course, George MacDonald Fraser's The Flashman Papers novels.
Born in Liverpool, Barbosa moved to London in the late 1920s, where he became a well-known and respected illustrator and commercial artist. A lifelong friend of Rex Harrison, he was also very close to Cecil Beaton, Frederick Ashton, Elizabeth Taylor and Richard Burton.
The volume is available in a limited edition of 500 copies worldwide, of which only 450 are for sale. It will not be reprinted. The first 50 copies, numbered from 1 to 50 and signed by the author, present gilt edges and are preserved in a special slipcase.