News & Updates
The Queen's Library: A BBC Radio 3 podcast episode to mark the occasion of the Platinum Jubilee celebrated across the UK today
Celebrations across the UK and throughout the world mark the Queen's Platinum Jubilee today. Of particular interest to bibliophiles will be the various collections owned by the Windsors. This podcast takes listeners inside the Queen's Library - listen in!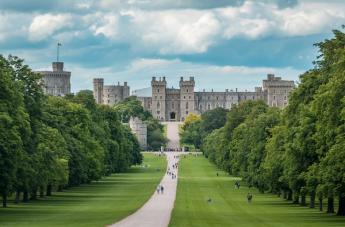 The image above shows Windsor Castle.

This BBC Radio 3 Podcast, presented by Ian McMillan, hosts a special programme recorded in The Queen's Library at Windsor Castle.
Poet Laureate Simon Armitage performs a new work for the occasion, and the podcast explores rare poetic gems from the collection – annotated editions gifted to the library by his Laureate predecessors Wordsworth and Tennyson. Ian McMillan will discuss the collection with the Royal Librarian, Stella Panayotova.

The team will be joined by Grace Nichols, recipient of the Queen's Gold Medal for Poetry in 2021 and the Young People's Laureate for London, Theresa Lola, linking verse past and present in an intimate setting with an astonishing history.