News & Updates
ILAB Breslauer Prize for Bibliography receives further generous donation of US$25,000 from B.H. Breslauer Foundation
The endowment of the ILAB Breslauer Prize for Bibliography has recently been funded with a further generous donation of $25,000 from the B.H. Breslauer Foundation of New York. Submissions are currently being accepted for the 2022 prizes.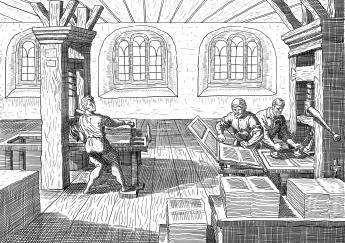 The International League of Antiquarian Booksellers can now announce that the future of these important prizes in the field of bibliography is assured.
The ILAB Prize for Bibliography was founded in 1962. In 2001, its name was changed to the ILAB Breslauer Prize for Bibliography in recognition of a grant of $100,000 given by the Breslauer Foundation in honor of the late Dr. Bernard H. Breslauer (1918-2004). He and his father, Martin Breslauer, were leading antiquarian booksellers in Berlin, London and subsequently New York, spanning between them the entire 20th century. Both published scholarly works on the history of bibliophily and themselves formed remarkable collections of historical bibliography.
Felix de Marez Oyens, President of the B.H. Breslauer Foundation, comments: "My fellow trustees and I are pleased to make this additional donation in order to enable the ILAB to award every fourth year not only the main bibliography prize of $10,000, but also second and third prizes of $5,000 and $3,000 respectively. The discipline of bibliography is not usually a lucrative pursuit. It is important therefore that the practitioners of this branch of scholarship be encouraged as much as possible by institutional libraries and also by the rare-book trade, which profit from it. We hope that these prizes, which are not inconsiderable, will continue to play a major role in that encouragement."
The prize jury considers publications relating to descriptive and analytical bibliography, the history of the book, typography, paper making, historical and artistic bookbindings, etc.
Fabrizio Govi, ILAB Vice-President and Breslauer Prize Secretary, comments: "On behalf of ILAB and the international rare-book trade, I express our sincerest gratitude to the directors of the B.H. Breslauer Foundation for their continued support. ILAB received over fifty submissions for the latest prizes, which were awarded in 2018, and we now look forward to receiving even more submissions for the 18th edition of ILAB Breslauer Prize for Bibliography Prize in 2022."
Submit a publication for the next prize, awarded in 2022!
ILAB encourages scholars, authors, publishers, universities and booksellers to submit publications for the 2022 prize.
Please send a copy of the work to the offices of the Prize Secretary, Mr Fabrizio Govi:

Fabrizio Govi - Libreria Govi
Via Bononcini, 24 I-41124 Modena
ITALY
Or contact the ILAB Secretariat: Angelika Elstner secretariat@ilab.org
All recent submissions available at the ABA Library in the UK
All publications submitted for recent prizes are archived at the ABA Library and can be consulted and viewed for research and study purposes on request. Please contact the ILAB Secretariat if you wish to receive access to the catalogue and the books.