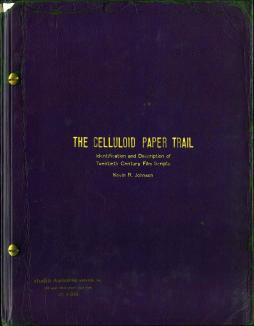 Description

New Castle, DE: Oak Knoll Press, 2019 280x212 mm. 232 pp. Ill. Hardcover, printed paper-covered boards.

language

English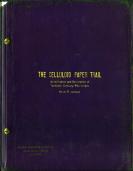 The Celluloid Paper Trail: Identification and Description of Twentieth Century Film Scripts
[Foreword by Tony Bill, Academy Award-winning producer (The Sting), director and actor]
Kevin R. Johnson
The film script is an example of rare book that defies nearly every norm. It is issued, not published, and rather than having a "first edition," it can be one of many drafts that fit within the development and production of a motion picture. Adding to its complexity is the fact that its method and style of issuance and printing has changed considerably over the course of time.
The Celluloid Paper Trail is the first book published specifically to aid scholars in the identification and description of the 20th century film script. Visually sumptuous, methodical, detailed, and entertaining, this study is designed to help the rare book scholar ask questions, identify, and comprehend American and British film scripts issued between the 1920s and the 1980s, thus covering the period during which the art of cinema was birthed, developed, and perfected.
Illustrated in color with over 130 examples of scripts of well-known films in every genre. With an index that references proper terminology used throughout the book.