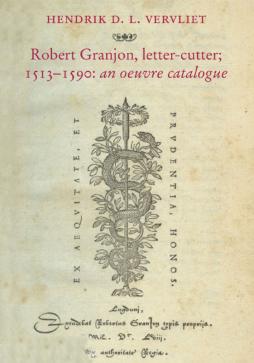 Description

New Castle, Delaware: Oak Knoll Press, 2018 254x175 mm. 199 pp. Hardcover, dust jacket.

language

English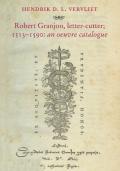 Robert Granjon, Letter-Cutter, 1513-1590:
An Oeuvre-Catalogue
Hendrik D.L. Vervliet
This book, by typographic scholar Hendrik Vervliet, is a survey of the life and work of the sixteenth-century letter-cutter Robert Granjon (1513-1590). With his contemporary Claude Garamont, he is considered one of the best and most influential figures in the history of type design. Vervliet begins with a biography, recounting Granjon's career as a punchcutter and publisher during periods in Paris, Lyons, Antwerp, and Rome. Granjon's most durable contributions are his Italics, his Flowers, his Civilités (a new rendering of the old French Bastarda letter), and his Slavic and Oriental founts, whose elegance equals the calligraphy of the best manuscripts. The author devotes several chapters to chronologies of Granjon's publications and founts, and to classifications of his types. The final long chapter consists of facsimile reproductions of Granjon's types, including Arabic, Armenian, Civilité, Cyrillic, Greek, Hebrew, Italic, Music, Phonetic, Roman, and Syriac founts, as well as Script initials, Flowers, and Varia. Primarily intended as a tool, this work aims for completeness and reliability of attributions, and it will be of great interest to book and type historians. Design and typography by Alastair Johnston.