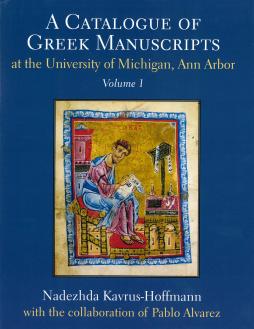 Description

Ann Arbor, University of Michigan Press, 2021 279x214 mm. xxxiii, 321 pp. Ill. Hardcover with dustjacket.

language

English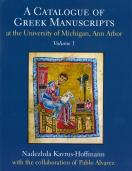 A Catalogue of Greek Manuscripts at the University of Michigan, Ann Arbor
Volume 1
Nadezhda Kavrus-Hoffmann with the collaboration of Pablo Alvarez
A Catalogue of Greek Manuscripts at the University of Michigan, Ann Arbor is a comprehensive, fully illustrated catalogue of the largest collection of Greek manuscripts in America, including 110 codices and fragments ranging from the fourth to the nineteenth century. The collection, held in the Special Collections Research Center of the University of Michigan Library, contains many manuscripts from Epirus and the Meteora monasteries built on high pinnacles of rocks in Thessaly.
Nadezhda Kavrus-Hoffmann has based the manuscript descriptions on the latest developments in the fields of paleography and codicology, including the newest recommendations of the Institute for Research and History of Texts in Paris. The catalogue includes high-resolution plates of all the manuscripts, allowing researchers to compare the entries with other Greek manuscripts around the world.
This catalogue contains a trove of fascinating information related to Byzantine culture that will be available for the first time to scholars working on various disciplines of the humanities such as Classical and Byzantine Studies, Art History, Medieval Studies, Theology, and History.